So it just occurred to me, in my seemingly intoxicated state (it being almost 4am pre-daylight savings time) that Halloween is just a few days away and I haven't yet put together a costume for next week's festivities. It seems like amidst the uni work and other stuff that this year I have just forgotten about the fancy dress dilemma. If you are anything like me, I don't usually find a costume until the day before Halloween, and will most likely consist of something in my closet and a whole lot of make up - the last few years, my halloween costumes have consisted of being Cleopatra (read: black dress, jewelled headpiece and a whole lot of blue eyeshadow), Snooki (orange foundation and a pouf) and a Japanese Geisha. So here are some last minute costume ideas that you may already find in your closet for those in need of an emergency outfit.


FOR COUPLES OR TWOSOMES:

1. Miley Cyrus and Robin Thicke


This idea actually came from one of my friend's Facebook statuses (aka
Vanity Room
), who was looking for a Robin Thicke to go along with her Miley costume. I thought it was pretty ingenious, and if pulled off right, would be hilarious at a party. Since anyone with an internet connection will probably recognise the costume, it is quite easy to pull off. All you need to be Miley for the night is a nude coloured two-piece (or one-piece for those who are shy) and a beetle-juice suit to be Robin Thicke.
2. Kimye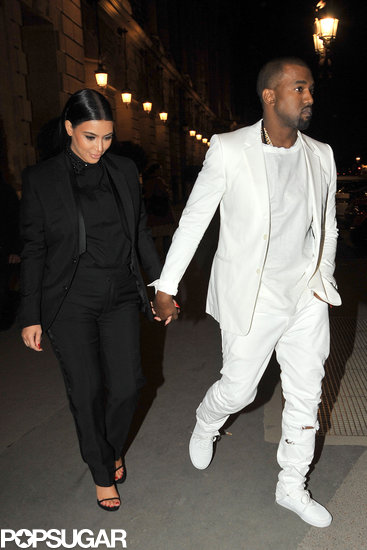 Ah Kimmy. During her pregnancy, she had been under the scrutiny of various media publications for her inappropriate maternity wear that had resulted in a seemingly brutal attack on the beau of "designer" Kanye West. It would be quite fun and easy to dress up as the couple this year, as their inability to take constructive humour from the press is just entertaining to poke fun at. To be Kim Kardashian, you will need a long maxi dress and a pillow tucked into your spanx, with straightened hair and dark eyebrows to match. Alternatively, if you have a black and white dress lying around, it could work as well. To be Kanye, all you will need is an all-black or all-white suit, a couple of chainz, and a pair of shutter sunglasses to top it all off. You will be guaranteed to spot of hottest couple of the party.
3. Jay Gatsby and Daisy Buchanan (The Great Gatsby)
This is probably the most effort you will need to put in out of the all the three couples costumes as it brings the term "fancy" dress to a whole other level. As one of the most fashion-influential movies of the past year, The Great Gatsby has been a source of many fashion trends we see on the high street today. To emulate Daisy, you will need some sort of flapper-inspired dress, something beaded and straight-cut. For accessories, you can wear a jewelled headband across your forehead. The fun part of this costume is that you can pile on the jewellery, but try to keep the make-up to a minimum though, you don't want to look too over the top. As for your man, as long as he has a tux and enough hair to style with some hair gel, you're good to go.
FUNNY, SMART, AND SINGLE
1. Lady Gaga - Applause
I'd say this is an easy costume because you really don't need to go out and buy much, as it's a make-up based costume. All you will need are some brightly coloured eyeshadow, something white, and a whole lot of courage to pull this off.
2. Katy Perry - Roar
A second pop icon that you can dress up as is Katy Perry in her latest video, Roar, as most of us will have something leopard printed hiding in our closets, whether you care to admit it or not. It is a good last minute Halloween costume as you can just stick some flowers in your hair and wear a green (preferably made of leaves) skirt and a leopard printed bikini top, and top it all off with some fake tan. If people don't immediately get the costume, just say you are Jane from Tarzan.
3. 50 Shades of Grey
Saving the best for last - this has got to be my favourite costume idea I have come across so far, and most likely the one I will dress up as this year. I know this may be a little out of date for a 2013 post, but I just stumbled across this a few days ago and thought it would be a clever costume for those who are panicking for a last minute costume. All you will need is a grey dress or shirt and a printer (or some paint, if you are willing to paint on your outfit). Follow the Instructable's DIY
here
. However, if you don't want to paint on a perfectly good dress like me, you can print out squares of different shades of greys and sew (or staple) it on - this way, you can take the pieces of paper off quite easily after the festivities.
I hope this has been helpful to all you last-minuters like me, and if you have any other ideas please feel free to share!